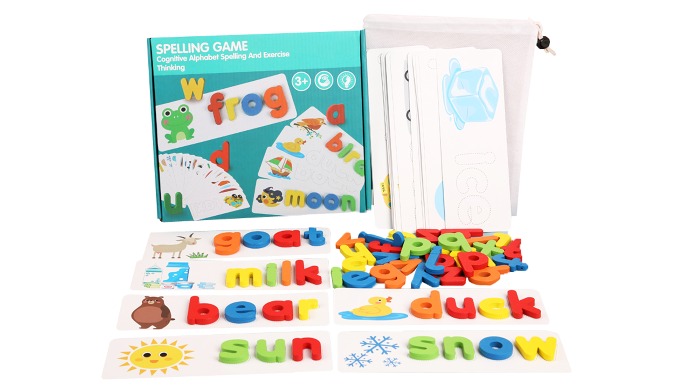 Wooden English Words Spelling Alphabet Letter Card, Matching Jigsaw Puzzle Card Toys for Preschool Kids
Type: Other Educational Toys
Style: Cartoon Toy, DIY TOY, Educational Toy
Place of Origin: Guangdong, China
Brand Name: BODISKIDS
Model Number: BK6720030004
Material: wooden
...
Description of the Product
Wooden English Words Spelling Alphabet Letter Card, Matching Jigsaw Puzzle Card Toys for Preschool Kids
Type: Other Educational Toys
Style: Cartoon Toy, DIY TOY, Educational Toy
Place of Origin: Guangdong, China
Brand Name: BODISKIDS
Model Number: BK6720030004
Material: wooden
Feature: educational toy
Function: educational toy spelling game
Packing: color box
Age: 3 ages+
100% brand new and high quality.
* Children's little partner.
* Vivid and lovely is one of the most interesting and lovely toys for children.
* Safe, non-toxic, a lovely toy for your kids or friends.
* easy to operate.
Price of the Product
Price on request
Characteristics of the Product
Model

Educational Toys

Brand

BODISKIDS

Origin

Guangdong, China
Category of the Product