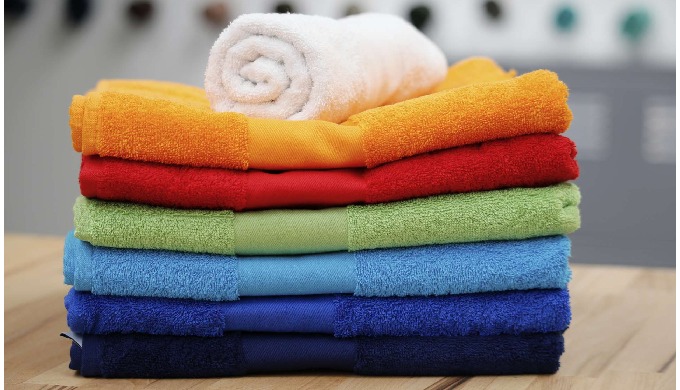 Promotional towels
and bath robes, with embroidery or print. Let your customer's or prospect's day begin with a soft and cozy towel. This is not a privilege, but one of the basic human needs. And because of that, this is
an
...
Description of the Product
Promotional towels
and bath robes, with embroidery or print. Let your customer's or prospect's day begin with a soft and cozy towel. This is not a privilege, but one of the basic human needs. And because of that, this is
an excellent opportunity for your promotion.
In our store, you will find all kinds of towels - from thick to thin, large and small and in all kinds of colors, which is an important factor when deciding, as colors strongly influence our mood. We use towels everywhere. They are a must have in our bathroom, kitchen, when we are active in sports activities or relaxing in a spa.
If you combine usefulness in everyday life and an effective promotion, you have achieved the holy grail of promotional merchandise.
A towel is definitely one of better tools to promote your brand or company.
As soon as your promotional item enters the private life of your customers or prospects, the promotion was a success.
Product ready for delivery
Price and payment
Price on request
Credit card
Bank transfer
Letter of Credit
Characteristics of the Product
Type

Towels

Dimension

All sizes

Certification

OEKO-TEX® Standard 100
Category of the Product
I want to get more details about the product