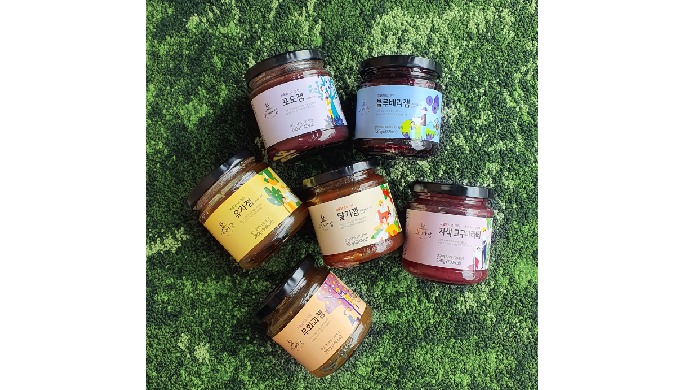 Healty foods created by a father for his daughter struggling with atopic condition

1.0% sugar! A naturally derived grain sugar free of sugarcane was born
We developed a naturally processed grain sugar that can add sweetness withour using sugarcane. It is a type of healthy sugar derived from natural grains such as rice, barley, bla
Description of the Product
Healty foods created by a father for his daughter struggling with atopic condition
1.0% sugar! A naturally derived grain sugar free of sugarcane was born
We developed a naturally processed grain sugar that can add sweetness withour using sugarcane. It is a type of healthy sugar derived from natural grains such as rice, barley, black beans, glutinous rice by activating the amylase enzyme of barley grains.
Grain sugar contains healthy fiber and can help digestion when consumed with bread, and is gentle to the stomach.
2.Production technology patent pending after six years of trial and error
We experienced countless failures for six years to achieve the perfect balance between taste and health and after relentless experiments, we were able to create the Father's Hill products that we now proudly present.
3.Father's Hill sugar-free jam does not use sugarcane, but rather uses natural sugar made from grain
Father's Hill sugar-free Jam made with natural grain sugar stays true to its inception as a gift to the founder's daughter, and is produced strictly with fruit-derived ingredients without any coagulants, preservatives, and additives.
4.We present our products in economical and convenient sizes
We product them in a variety of containers tailored to consumers' needs
*Type of sugar-free Jam : Sweet Potato / Fig / Yuja / Strawberry / Grape /Blueberry
[KOMPASS MALL]
*If you want to buy a product, please click the below link
https://kompassmall.com/food/fathers-hill-jam/
Price of the Product
Price not indicated
Characteristics of the Product
Type

Product

Brand

Father's Hill
Category of the Product
Ask for a quote
Company catalogues - New World