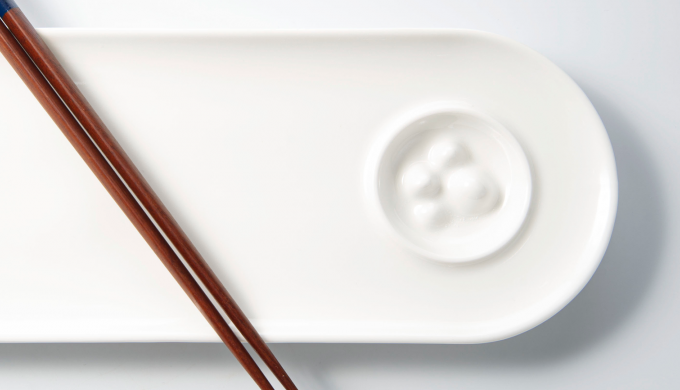 It is a 'Dadohae dish' designed with the motif of Archipelago in Korea.

It is a product that has been inspired by the various islands of the Dadohae Sea revealed by the tide and ebb tide.
Pouring soy sauce into the soy sauce area inside the plate creates a beautiful shape reminiscent of the islands of the Dadohae.
It is conv
Description of the Product
It is a 'Dadohae dish' designed with the motif of Archipelago in Korea.

It is a product that has been inspired by the various islands of the Dadohae Sea revealed by the tide and ebb tide.
Pouring soy sauce into the soy sauce area inside the plate creates a beautiful shape reminiscent of the islands of the Dadohae.
It is convenient to use as an integral design of plates and soy sauce bowl.
It is easy to store dishes in a structure that can be stacked on top of course, it is easy to store them.

Korean Good Design Award
2020 Industrial Craft Design Division
This product was selected as an excellent design.

Product size 340*115*20(mm)

Put sushi or dumplings on the plate.
Pour soy sauce into the bowl and plate it.
A wonderful landscape is made.
Price of the Product
Price on request
Characteristics of the Product
Dimension

340*115*20(mm)

Brand

Bo&Bong
Category of the Product
Ask for a quote
Company catalogues - CeraSilver

Catalogue (English)
11 pages

Bo&Bong (English)
17 pages