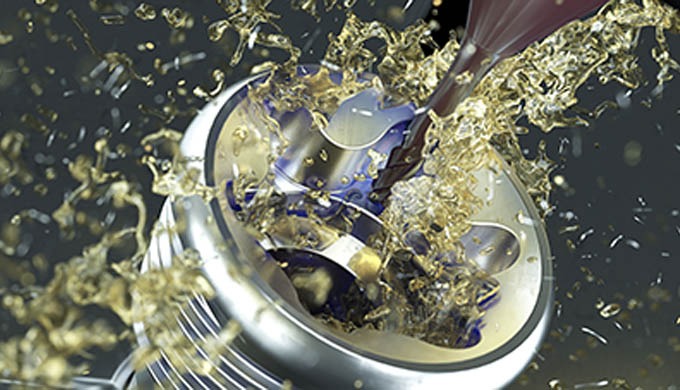 Description of the Product
CrazyHexalobe (CrazyDrill Hexalobe and
CrazyMill Hexalobe
) is a new solution to achieve a clear improvement of efficiency when machining medical screws made from
Titanium
(mainly Titanium Grade 5 ELI / TiAl6V4 ELI / 3.7165) or
Stainless Steel
(mainly 316LM / X2CrNiMo18-15-3 / 1.4441).
Micro endmill CrazyMill Hexalobe is available in the diameter range from T4 – T30 (0.2 to 1.0 mm, [.008" - .039"]), for milling depths of 3.5 x d and 5 x d and, depending on diameter, with 3 or 4 flutes.
Thanks to a perfect machining strategy and adapted parameters, the machining of hex lobular bone screws (better known as "Torx
®"
) is 50% faster, guaranteeing also a high degree of precision of the profile and achieving nearly burr-free results.
Price of the Product
Price not indicated
Category of the Product